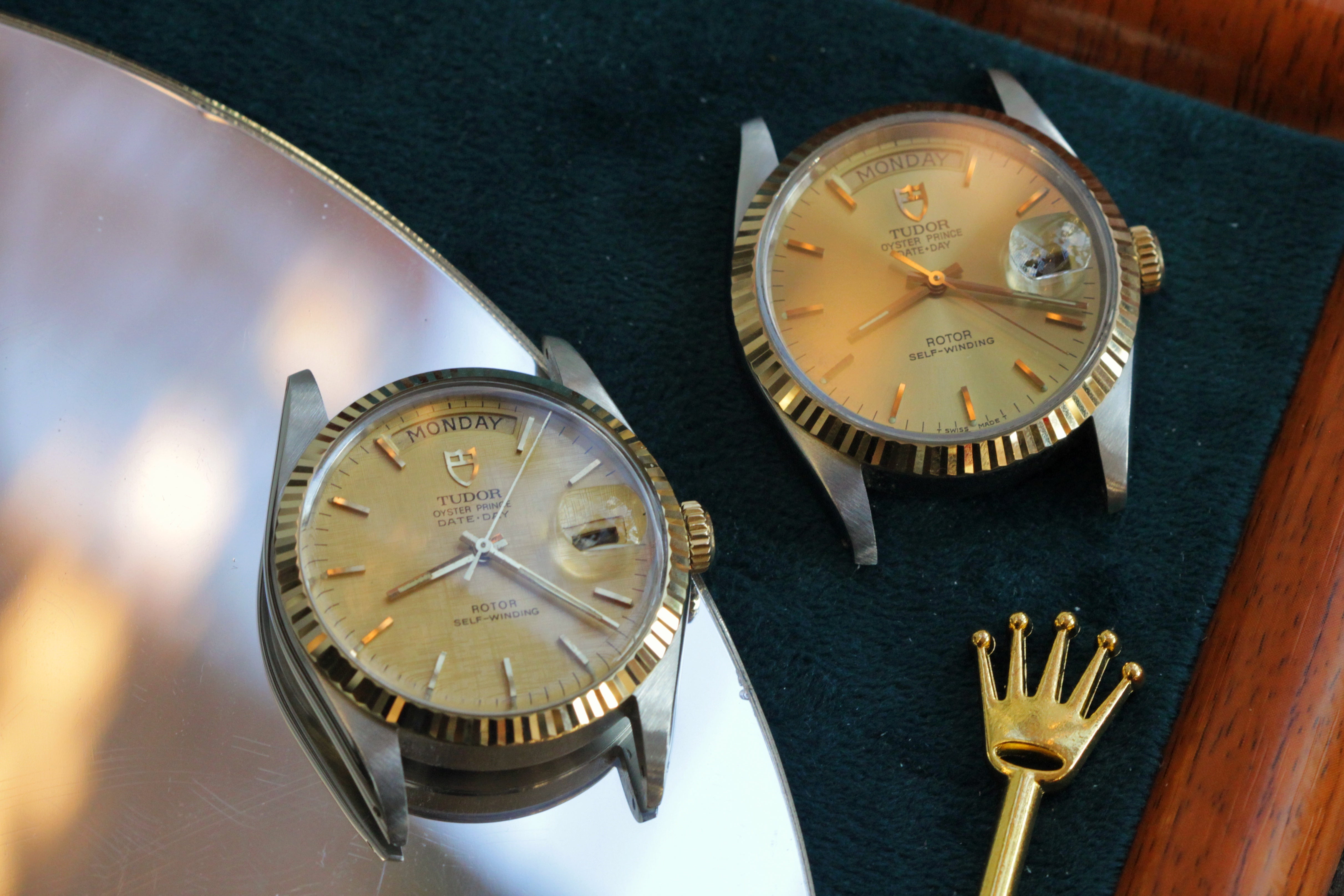 Terms & Conditions
This website, found under the URL's www.mayfairwatch.com, is operated by Mayfair Watch Limited (trading as "Mayfair Watch").
General
By accessing this website, registering your details with us or placing an order you will be deemed to have read, understood and agreed to these Terms & Conditions. If you are unhappy in any way with any of these terms, before registering your details or placing an order, you should contact us by email at info@Mayfairwatch.com or by post using the address below.
Your contract for the purchase of goods made through this website www.Mayfairwatch.com is with Mayfair Watch Limited (trading as "Mayfair Watch") and you confirm that all goods ordered by you are not intended for resale and are for your own private and domestic use only.
You warrant that all details you provide to www.Mayfair watch.com for the purpose of ordering or purchasing goods are true, accurate, current and complete in all respects; and that the credit or debit card you are using is your own and that there are sufficient funds in your account to cover payment for the products ordered.
You agree that email can be used as a method of communicating with you. During the registration process, you must enter a valid email address as a user name and choose a password. You are responsible for all actions taken under that username and password. It is a crime to use a false name or a known invalid credit or debit card to order products. Anyone caught wilfully entering an erroneous or fictitious order will have their details passed on to the Police authorities.
Mayfair Watch reserves the right to terminate our agreement with you and to suspend or terminate your access to the site immediately and without notice to you if:
you fail to make payment to us when due,
you breach any of our terms and conditions,
when requested by us to do so, you fail to provide within a reasonable time frame, sufficient information to enable us to determine the accuracy and validity of any information supplied by you, or your identity,
we suspect you have engaged, or are about to engage, or have in any way been involved in fraudulent or illegal activity on www.MayfairWatch.com 
Placing an Order
By placing an order via this website you are making an offer to Mayfair Watch to purchase the goods detailed in your order on the terms described in your order.
Once you have placed an order we will send you a confirmation that your order has been received but this is not a confirmation that your offer to purchase the goods detailed in your order has been accepted. A contract between you and Mayfair Watch for the sale of our products will only exist once an order has been accepted, processed and despatched to you.
Your debit or credit card will be authorised when your order is placed and processed but your card will not be charged for the value of the goods until the point that they are despatched to you. This does not affect your statutory rights. Prices and availability of goods are subject to change without notice. All prices include sales tax. A delivery charge will be added to your order where appropriate, please refer to our Delivery Information.
Your Right to Cancel
You may cancel your order (once accepted by us) within 14 days so long as the notification is received by Mayfair Watch in writing using the order cancellation form downloadable by clicking here. However, if the order has been despatched, you will be responsible for returning the goods to Mayfair Watch.
If you do cancel the contract within this time, any payments made by you, including the cost of delivery, (if charged) at the advertised standard delivery charge, will be refunded to you in full within 14 days of the goods being received by Mayfair Watch.
You have the right to withdraw from the contracted purchase anytime before the order is despatched so long as the notification is received by Mayfair Watch in writing (email is acceptable) before the agreed despatch.
Once the goods have been delivered normal returns policy applies to the order.
Our Guarantee to You
We endeavour to display through this website all items in our current range. However, due to the exclusive nature of our products an item may become out of stock.
In rare occasions, the availability of a product may be misrepresented on the website. When we process your order, we will inform you by email if any products you order turn out to be unavailable. You will be notified of this by email and where possible we will suggest an alternative.
All dates quoted for delivery are estimated delivery dates only and may be subject to change and we can accept no liability for any loss or damage (whether direct or indirect) for delivery at any time other than the estimated date for delivery. We aim to despatch all orders that are in stock within 2 working days. Please however allow 5 working days for delivery for a customer in the United Kingdom. If any item cannot be delivered within this time we will inform you of the reason for delay, along with a proposed delivery date.
Delivery
Stock permitting, all orders are usually dispatched within 1 working days. Depending on the delivery option you have selected, and provided you are a United Kingdom customer, please allow up to 3 working days for delivery.
If any item cannot be delivered within this time, we will inform you for the reason for the delay, along with a proposed delivery date.
Goods will be sent to the address given by you in your order. For your security, first-time orders can only be shipped to your debit or credit card billing address or to a corporate work address that can be verified. We hold the right to refuse delivery to specific addresses.
If your delivery address is outside the United Kingdom, your order may be subject to import duties and taxes which are levied once a shipment reaches your country. You will be responsible for any additional charges for customs clearance. Customs policies vary widely from country to country. We recommend you contact your local customs office for further information on how this might affect you and your order.
Mayfair Watch is responsible for the goods until the point of delivery as stipulated in the original order. If the customer instigates a change to this delivery arrangement through direct contact with the delivery company they assume responsibility from this point.
For further information on delivery costs, times and information please refer to our Shipping Information.
Payment
We accept online payment in a secure environment by Stripe, PayPal and credit or debit card. We currently accept Mastercard, Discover, Visa. All transactions are shown in pounds sterling (£).
All prices quoted on this website are accurate at the time of publication, are quoted in pounds sterling (£) and where appropriate are inclusive of United Kingdom sales tax (VAT) at the current rate. If your order is being despatched to a destination outside the European Union ("EU") then your sales tax included in the selling price quoted on this website will be zero. If your order is being despatched to a member state of the EU then the selling price will include VAT at the current rate. The current rate of VAT is 20.0%. Any customs or import duties levied once your order reaches your destination country will be your responsibility as we have no control over these charges and cannot predict them.
Public Forums & User Submissions
Mayfair Watch is not responsible for any material you may submit to any public areas on this website (including blogs, bulletin boards, hosted pages, chat rooms or any other public area). We do not endorse, approve or review any material submitted to any public areas (whether submitted by you or any other user).
Mayfair Watch reserves the right to remove any material submitted or posted by you in any of the public areas on this website, without notice to you, if we become aware and determine that, in our sole and absolute discretion, you are or there is a likelihood that you may, including but not limited to:
Defame, abuse, harass, stalk, threaten or otherwise violate the rights of another user of the website or any third party,
Post, publish, distribute or otherwise disseminate any defamatory, obscene, indecent or unlawful material or information,
Upload or post files that contain viruses, corrupted files or any other similar software or programs that may damage the operation of Mayfair Watch's or a third party's computer system or network,Violate any trademark, copyright, other applicable United Kingdom or international law or intellectual property rights of Mayfair Watch or any other third party,Submit content containing marketing or other promotional material which is intended to solicit business.
By accessing this website you agree not to use this website to send or post any message or material that is defamatory, abusive, harassing, threatening, obscene, indecent, unlawful, harmful, vulgar, sexually orientated, racially offensive, profane, pornographic, or violates any applicable law and you hereby indemnify Mayfair Watch against any loss, liability, damage or expense of whatever nature that Mayfair Watch or any third party may suffer which is caused by or attributable to, whether directly or indirectly, your use of this website to send or post such message or material.
Liability
We reserve the right to change information, prices, specifications and descriptions of listed goods, products, and services. We may modify any these terms and conditions, policies or notices at any time by posting the new terms and conditions, policies or notices (the "current version") on this website. You acknowledge that by visiting our website from time to time you shall become bound to the current version and that you are responsible for reviewing the then current version each time you visit our site.  Mayfair Watch does not seek to exclude or limit liability for death or personal injury arising from its negligence or that of its members, agents, directors or employees or for any fraudulent misrepresentation.
To the fullest extent permitted by law and except as provided above, neither Mayfair Watch nor any associated company shall be liable to you by reason of any representation, or any implied warranty, condition or other term, or any duty at common law, or under the express terms of the contract, or in negligence (whether on the part of Mayfair Watch or any of its members, agents, directors, employees or otherwise) for any indirect, special or consequential loss or damage (including but not limited to loss of profit or loss of saving), costs, expenses or other claims for compensation whatsoever which arise out of or in connection with the use of this website, the supply of products or their use or resale by you.
The limitations of liability in these conditions shall apply equally for the benefit of Mayfair Watch and any other associated company of Mayfair Watch as if references to Mayfair Watch included references to each such associated company.
While Mayfair Watch uses reasonable endeavours to ensure that the information on this website is accurate and up to date, we do not give any warranty as to its accuracy or completeness and Mayfair Watch will not be responsible for any errors or omissions or for the results arising from the use of such information. Similarly we do not give any warranty regarding your personal information or material & information transmitted through our site.
Mayfair Watch has taken every care to ensure that the description and specification of our products shown on this website are correct. However, descriptions and specifications of products on this website are not intended to be binding and are intended only to give a general description of our products. In addition, while the colour reproduction of our products is a close representation, we cannot accept any responsibility for any variation in colour caused by the differences in browser software.
Whilst Mayfair Watch takes all reasonable steps to ensure a fast a reliable service, we do not guarantee that your use of this website will be interruption or error free and we will not be responsible for any disruption, loss or corruption of any material in transit, or loss or corruption of material or data when downloaded onto any computer system.
Mayfair Watch will not be responsible nor liable for your use of any other websites which you may access via links within this website. Mayfair Watch does not control these websites and is not responsible for their content. Any such links are provided merely as a service to users of this website and their inclusion in this website does not constitute an endorsement by or affiliation with Mayfair Watch. 
You agree that you will not create any hypertext links from any website controlled by you or otherwise to this website without the express permission of Mayfair Watch. Please email us at info@Mayfair watch.com if you would like to link to this website or you would like us to consider a link to your website.
The entire liability of  Mayfair Watch under or in connection with any contract for any products to which these conditions apply shall not exceed the price of the products, except as expressly provided in these conditions.
Mayfair Watch will not be liable to you or be deemed to be in breach of these terms and conditions or any other contract with you by reason of any delay in performing, or any failure to perform, any of our obligations in relation to the products ordered by you if the delay or failure was due to any cause beyond our reasonable control.
Mayfair Watch may assign or transfer any of our rights or sub-contract any of our obligations under these terms and conditions to any third party. You may not assign or transfer any of your rights or sub-contract any of your obligations under these terms and conditions except with the specific written permission of Mayfair Watch.
No person who is not a party to these terms and conditions shall have any right to enforce any term under the Contracts (Rights of Third Parties) Act 1999. Nothing in these conditions is intended nor shall affect any of your statutory rights that may not be legally excluded.
Copyright & Trademark
The contents of the pages of this website (including all designs, pictures, photographs, written text and any other materials) are the copyright trademark or registered trademark of Mayfair Watch Limited or our content or technology providers or their respective owners. All rights reserved. You may not copy, download, store, modify, distribute, broadcast, show or play in public, reproduce or incorporate into any other work part or all of the material available on this website in any form without the prior written permission of Mayfair Watch, except that you may:
Download, copy or print (one copy only) extracts of the material on this website for the sole purpose of using this website in good faith for domestic purposes or for placing an order with Mayfair Watch Limited .
Download, copy or print (one copy only) the material on this website for the purpose of sending to individual third parties for their personal information provided you seek no commercial benefit or advantage from so doing and that you acknowledge Mayfair Watch Limited as the source of the material and that you inform the third party that these terms and conditions apply to them and that they must comply with them.
Law & Territory
These Terms & Conditions and your use of our website are governed by English law and you agree to submit to the non-exclusive jurisdiction of the English courts. This does not affect your non-excludable statutory rights. This website and our Terms and Conditions have been designed for use within the United Kingdom and under United Kingdom law. Whilst Mayfair Watch Limited are happy to consider requests for products and enquiries from outside the United Kingdom, we give no warranty, express or implied, that the use of this website or the placing of any order through this website from outside the United Kingdom complies with any applicable non-United Kingdom laws or regulations. Accordingly, any products or promotions not permitted under your local law are not offered to you.
PRIVACY STATEMENT
----
What do we do with your information?
When you purchase something from our store, as part of the buying and selling process, we collect the personal information you give us such as your name, address and email address.
When you browse our store, we also automatically receive your computer's internet protocol (IP) address in order to provide us with information that helps us learn about your browser and operating system.
Email marketing (if applicable): With your permission, we may send you emails about our store, new products and other updates.
How do you get my consent?
When you provide us with personal information to complete a transaction, verify your credit card, place an order, arrange for a delivery or return a purchase, we imply that you consent to our collecting it and using it for that specific reason only.
If we ask for your personal information for a secondary reason, like marketing, we will either ask you directly for your expressed consent or provide you with an opportunity to say no.
How do I withdraw my consent?
If after you opt-in, you change your mind, you may withdraw your consent for us to contact you, for the continued collection, use or disclosure of your information, at any time, by contacting us at info@mayfairwatch.com or mailing us at: Mayfair Watch 128 Hanbury Road, Stoke Prior, Bromsgrove, England, B60 4JZ
Disclosure
We may disclose your personal information if we are required by law to do so or if you violate our Terms of Service.
Shopify
Our store is hosted on Shopify Inc. They provide us with an online e-commerce platform that allows us to sell our products and services to you.
Your data is stored through Shopify's data storage, databases, and the general Shopify application. They store your data on a secure server behind a firewall.
Payment
If you choose a direct payment gateway to complete your purchase, then Shopify stores your credit card data. It is encrypted through the Payment Card Industry Data Security Standard (PCI-DSS). Your purchase transaction data is stored only as long as is necessary to complete your purchase transaction. After that is complete, your purchase transaction information is deleted.
All direct payment gateways adhere to the standards set by PCI-DSS as managed by the PCI Security Standards Council, which is a joint effort of brands like Visa, MasterCard, American Express and Discover.
PCI-DSS requirements help ensure the secure handling of credit card information by our store and its service providers.
For more insight, you may also want to read Shopify's Terms of Service here or Privacy Statement here.
Third Party Services
In general, the third-party providers used by us will only collect, use and disclose your information to the extent necessary to allow them to perform the services they provide to us.
However, certain third-party service providers, such as payment gateways and other payment transaction processors, have their own privacy policies in respect to the information we are required to provide to them for your purchase-related transactions.
For these providers, we recommend that you read their privacy policies so you can understand the manner in which your personal information will be handled by these providers.
In particular, remember that certain providers may be located in or have facilities that are located in a different jurisdiction than either you or us. So if you elect to proceed with a transaction that involves the services of a third-party service provider, then your information may become subject to the laws of the jurisdiction(s) in which that service provider or its facilities are located.
As an example, if you are located in Canada and your transaction is processed by a payment gateway located in the United States, then your personal information used in completing that transaction may be subject to disclosure under United States legislation, including the Patriot Act.
Once you leave our store's website or are redirected to a third-party website or application, you are no longer governed by this Privacy Policy or our website's Terms of Service.
Links
When you click on links on our store, they may direct you away from our site. We are not responsible for the privacy practices of other sites and encourage you to read their privacy statements.
Security
To protect your personal information, we take reasonable precautions and follow industry best practices to make sure it is not inappropriately lost, misused, accessed, disclosed, altered or destroyed.
If you provide us with your credit card information, the information is encrypted using secure socket layer technology (SSL) and stored with a AES-256 encryption. Although no method of transmission over the Internet or electronic storage is 100% secure, we follow all PCI-DSS requirements and implement additional generally accepted industry standards.
Cookies
Here is a list of cookies that we use. We've listed them here so you can choose if you want to opt-out of cookies or not.
_session_id, unique token, sessional, Allows Shopify to store information about your session (referrer, landing page, etc).
_shopify_visit, no data held, Persistent for 30 minutes from the last visit, Used by our website provider's internal stats tracker to record the number of visits
_shopify_uniq, no data held, expires midnight (relative to the visitor) of the next day, Counts the number of visits to a store by a single customer.
cart, unique token, persistent for 2 weeks, Stores information about the contents of your cart.
_secure_session_id, unique token, sessional
storefront_digest, unique token, indefinite If the shop has a password, this is used to determine if the current visitor has access.
Age Of Consent
By using this site, you represent that you are at least the age of majority in your state or province of residence, or that you are the age of majority in your state or province of residence and you have given us your consent to allow any of your minor dependents to use this site.
Changes to this Privacy Policy
We reserve the right to modify this privacy policy at any time, so please review it frequently. Changes and clarifications will take effect immediately upon their posting on the website. If we make material changes to this policy, we will notify you here that it has been updated, so that you are aware of what information we collect, how we use it, and under what circumstances, if any, we use and/or disclose it.
If our store is acquired or merged with another company, your information may be transferred to the new owners so that we may continue to sell products to you.
Questions and contact information
If you would like to: access, correct, amend or delete any personal information we have about you, register a complaint, or simply want more information contact our Privacy Compliance Officer at info@mayfairwatch.com or by mail at Mayfair Watch Limited
----
Mayfair Watch Limited (trading as 'Mayfair Watch')
West Point
Mucklow Hill
B62 8DY
Birmingham
United Kingdom
Company Registration No. 13420569 (Registered in England)