In 1995 Tudor launched the Prince chronograph. Up until this point the cases of the Tudor chronos had been quite deep and flat sided - a true 'presence' on the wrist. Before the fourth series had been the Big Block watches, but the new watches witnessed a complete redesign of the case. Gone were the flat sides and sharp edges and instead a softer case was utilised that was very similar to its stable mate the Rolex Daytona.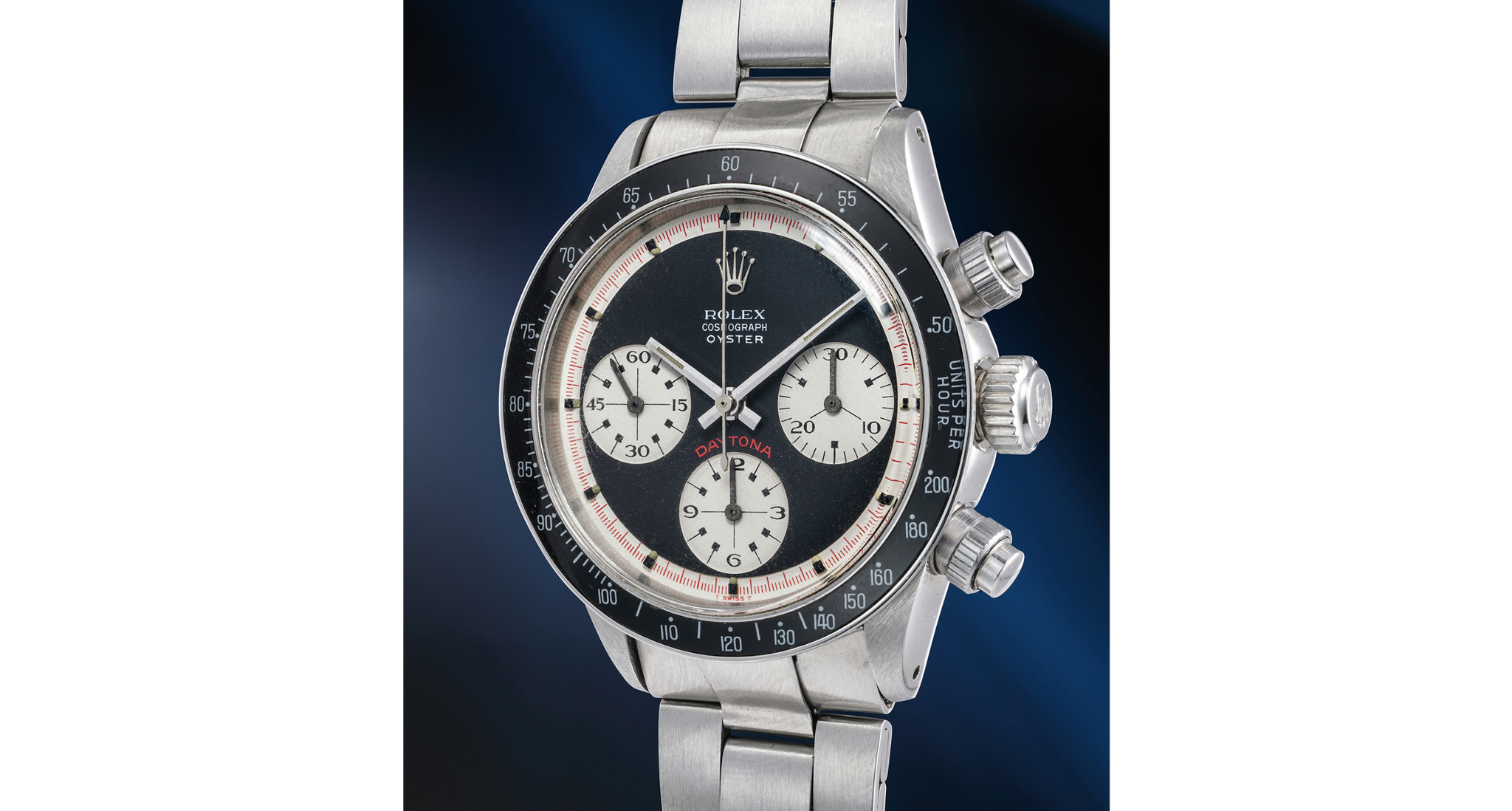 This new sleek aesthetic was further enhanced by the introduction of a sapphire crystal, which accentuated the lower profile of the watch on the wrist. The previous plastic bezels were problematic in that they were delicate and could crack quite easily.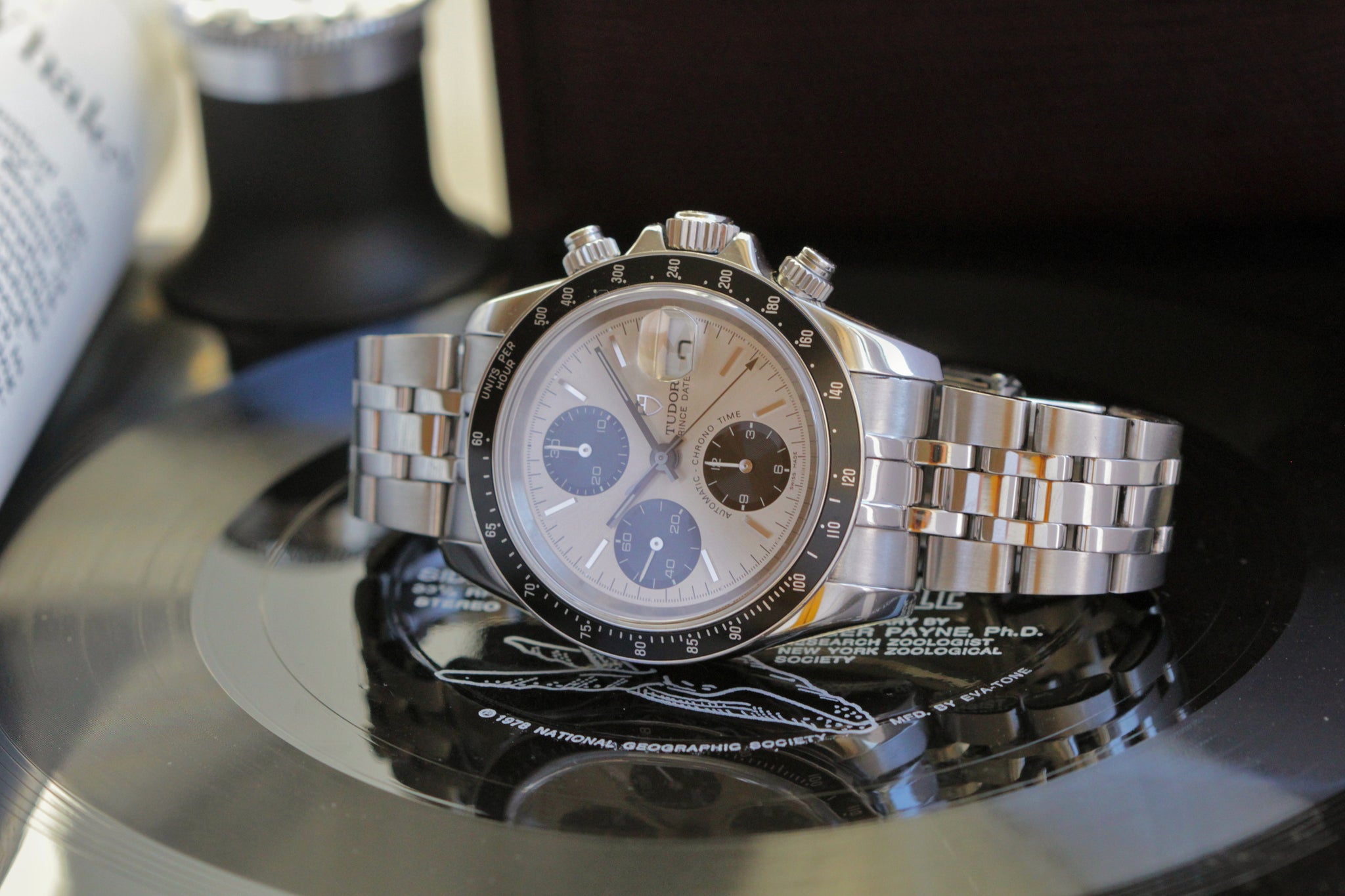 In the new series of watches the 79260 had an aluminium tachymeter insert in the bezel. There were three watches available, the reference number referring to the bezel type. They were: 79260 with a black aluminium fixed tachymeter bezel; 79270 with a black aluminium rotating 12-hour bezel and the 79280 with polished steel fixed tachymeter bezel.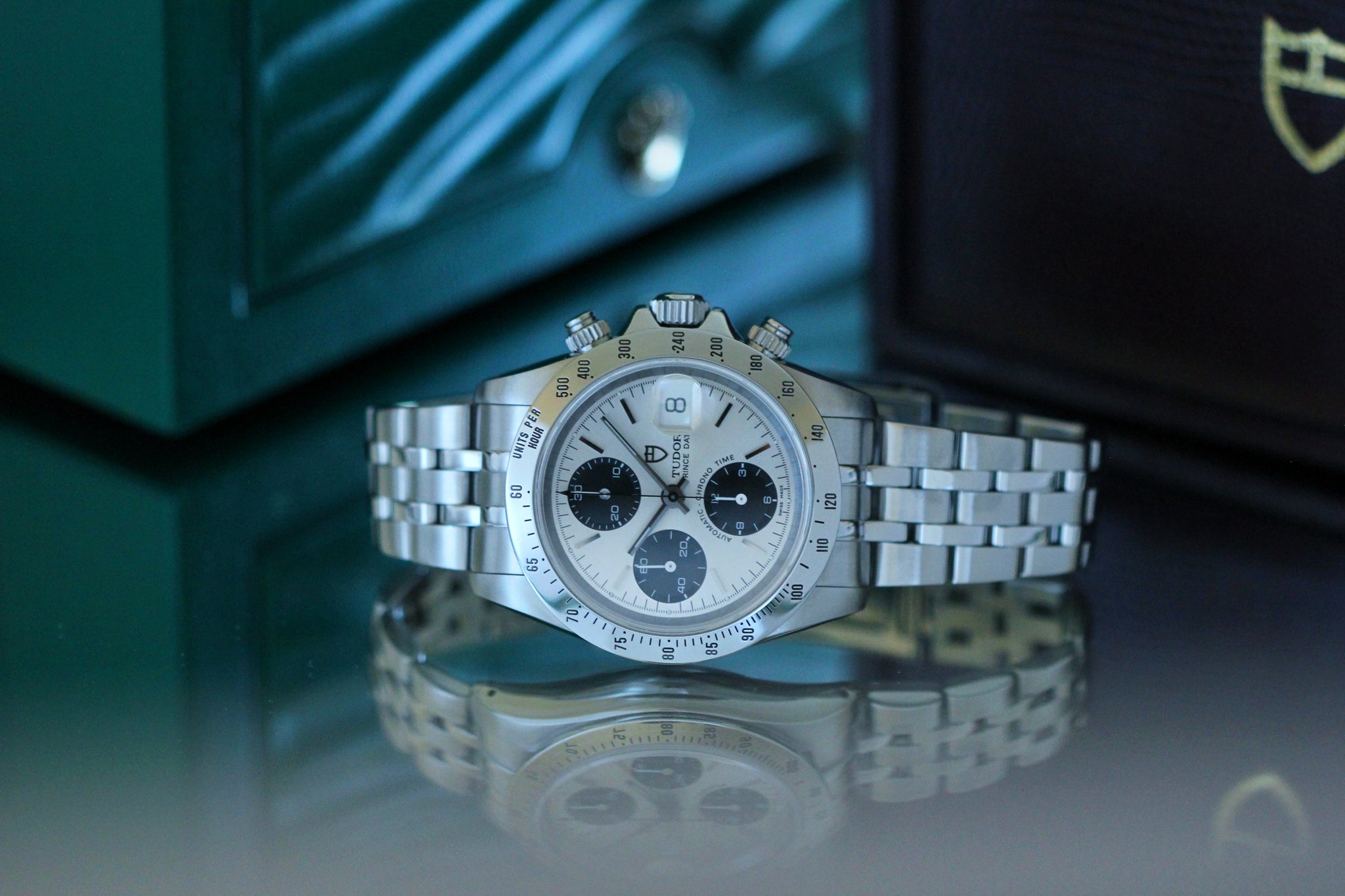 As per their predecessors, the Big Blocks, the new 79280 series watches were initially available on steel Oyster bracelets,but Tudor's interpretation of the Jubilee bracelet eventually became the default bracelet as the Oyster faded out.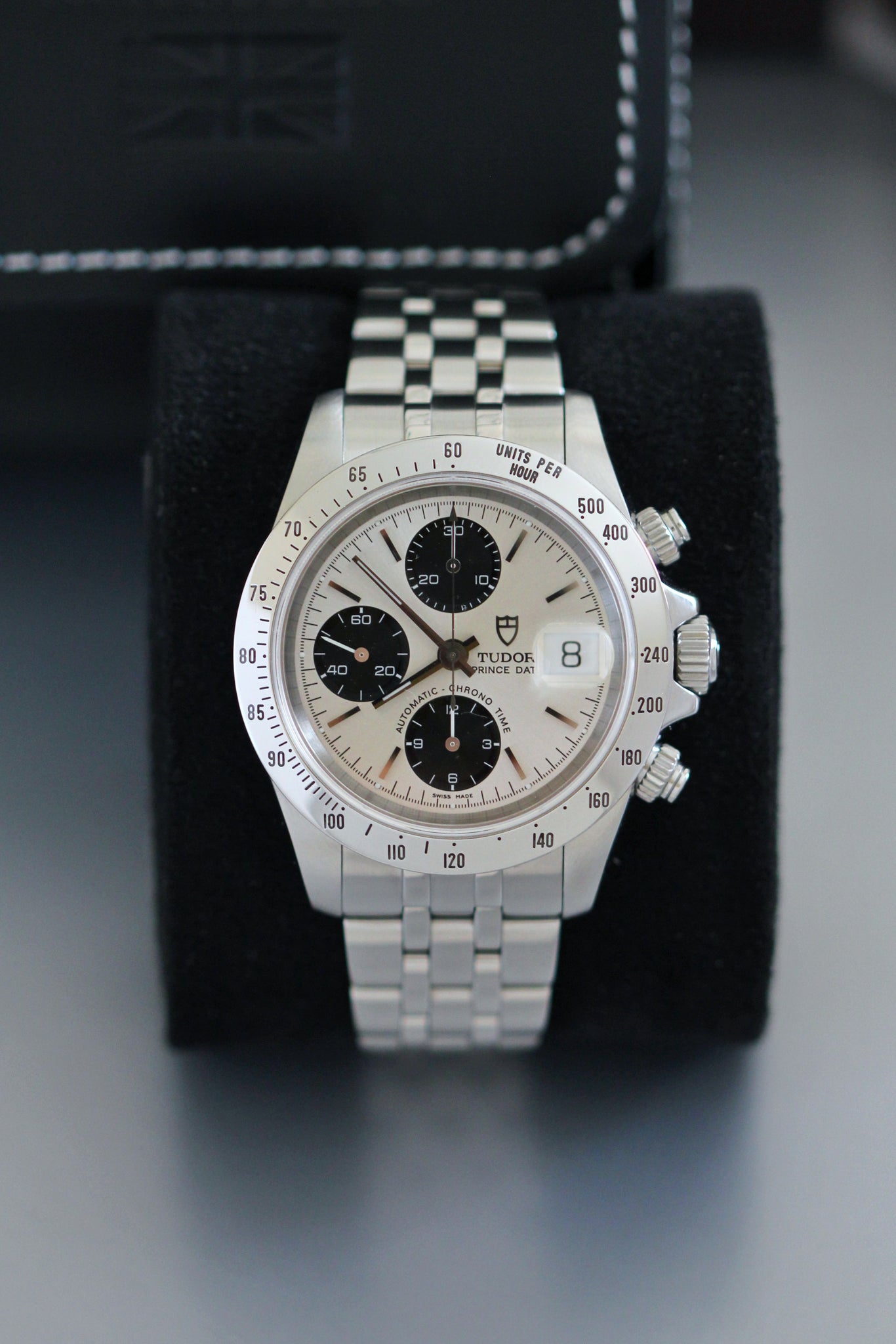 It wasn't just the Oyster bracelet that was phased out – the word Oyster disappeared from the dial and was replaced with "PRINCE".
During the first couple of transitional years, the use of Rolex branded winding crowns and casebacks were also phased out in favour of Tudor versions.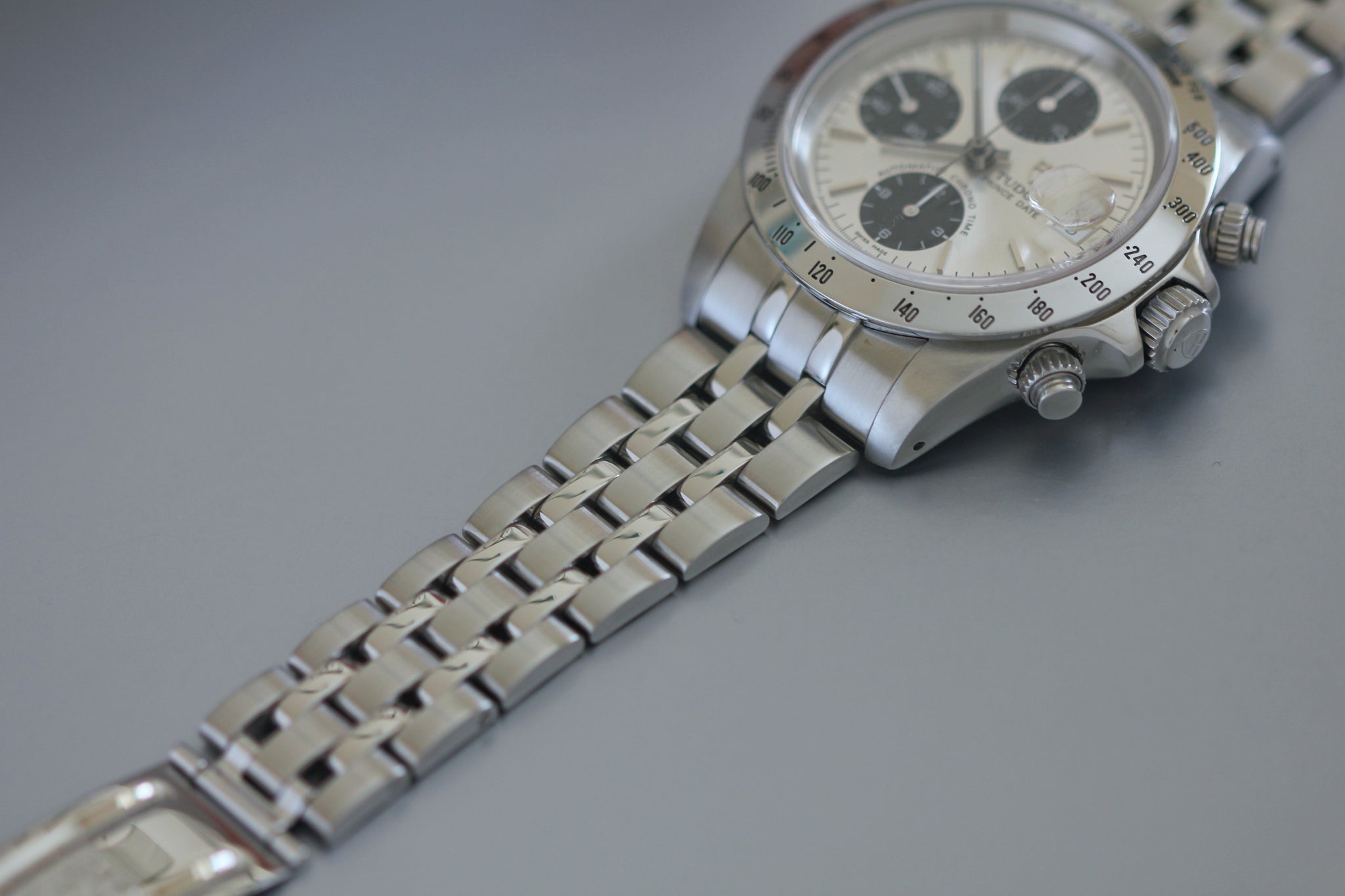 The Prince Dates were available with dials in a kaleidoscope of colours, many of which came with matching leather straps – I think of them as Tudor Beaches, much like the limited Rolex Daytona beach edition from 2000!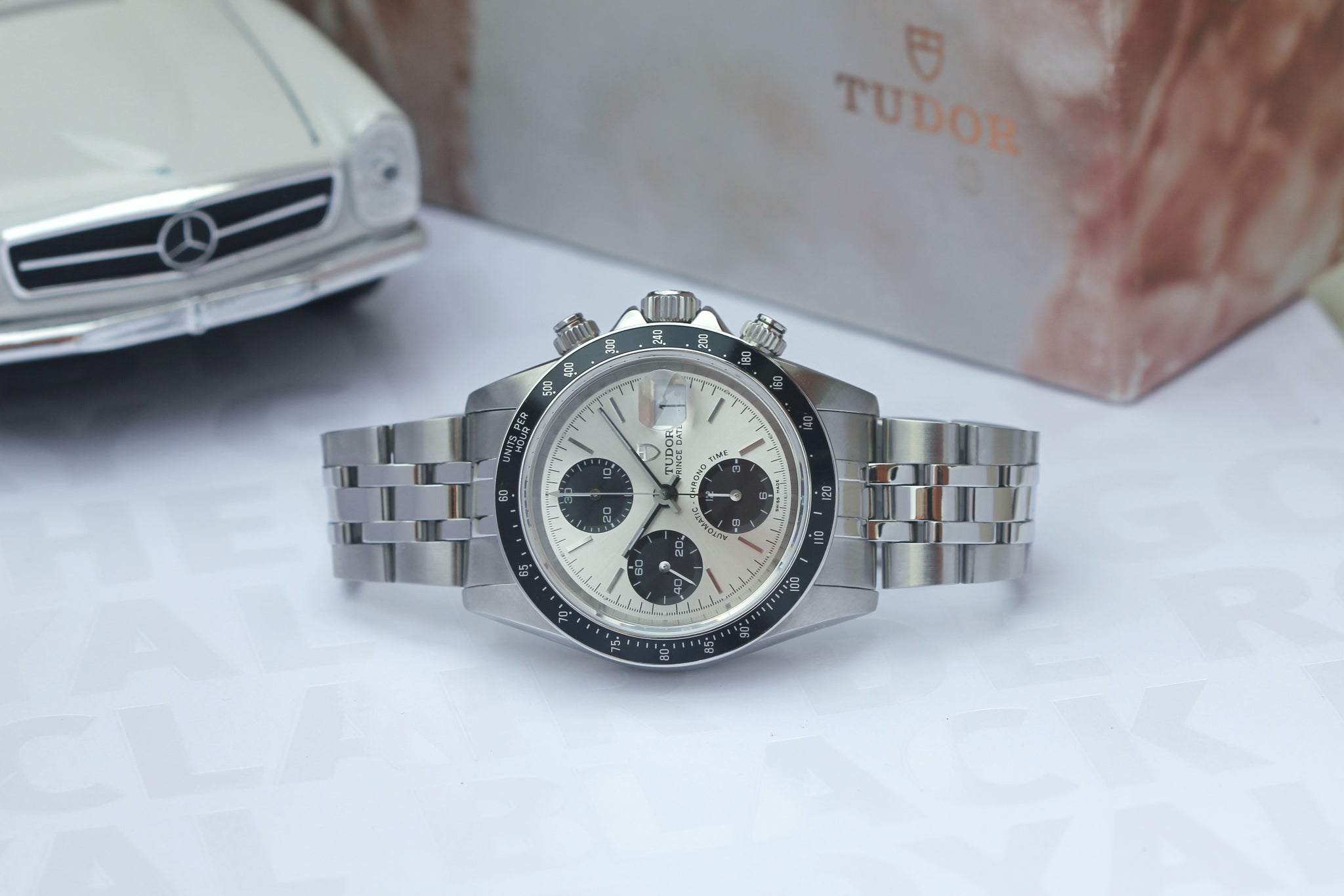 The dial options were supplemented with versions that had painted arabic hour markers instead of the applied baton markers. Tudor's tie-in with brand ambassador Tiger Woods led to the golfer's name being used on some dials, which are known by collectors as Tudor Tigers.